PicoLisp Online Conferences "Pilcon" are regularly held to aid understanding of various concepts of PicoLisp.
Beautiful, colorful and lucid mind maps of concepts covered in Pilcon are now available.
Latest Pilcon date on top.
Pilcon 2021-02-10 LLVM etc.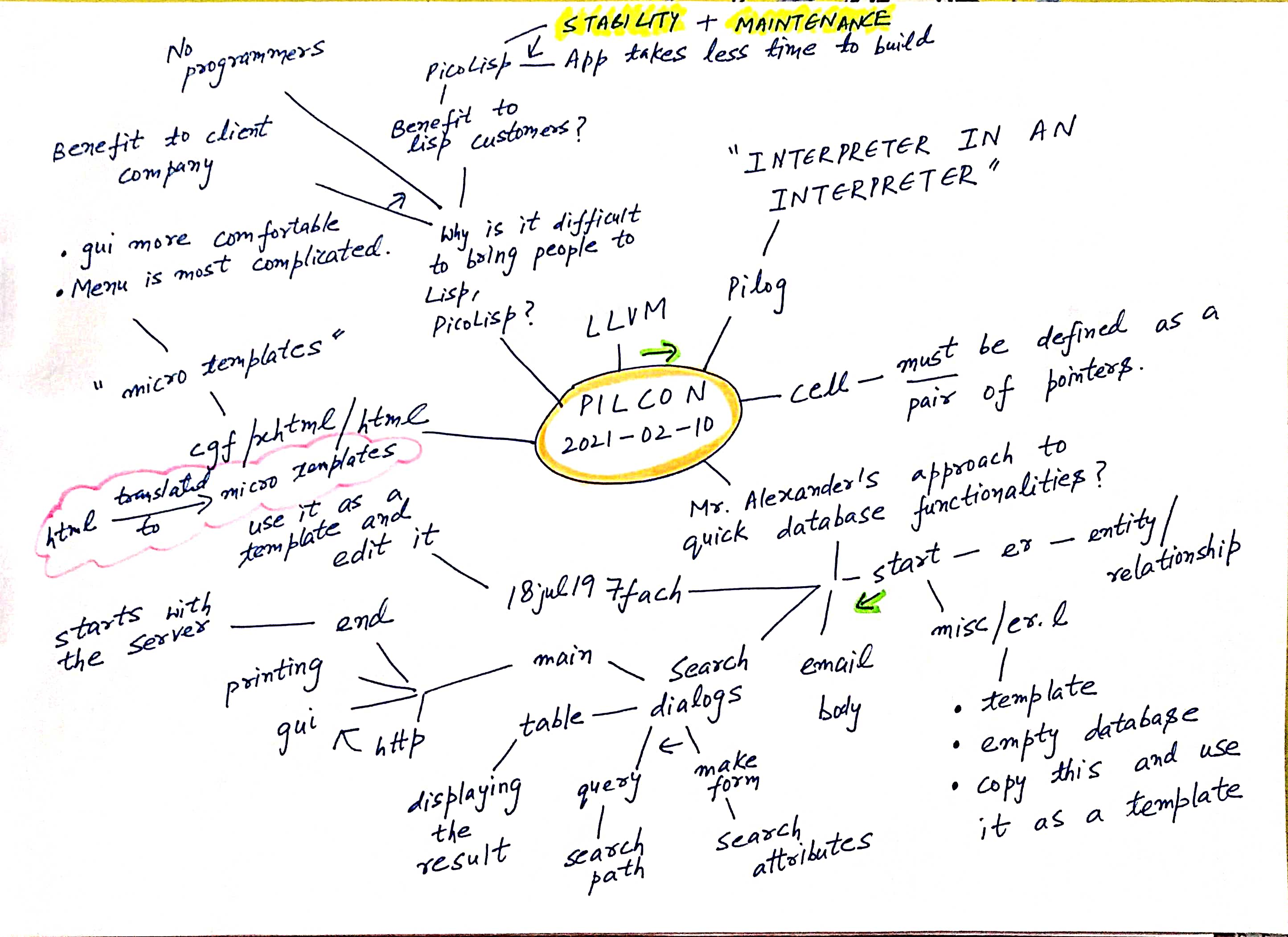 Pilcon 2021-01-02 Penti Keyboard etc.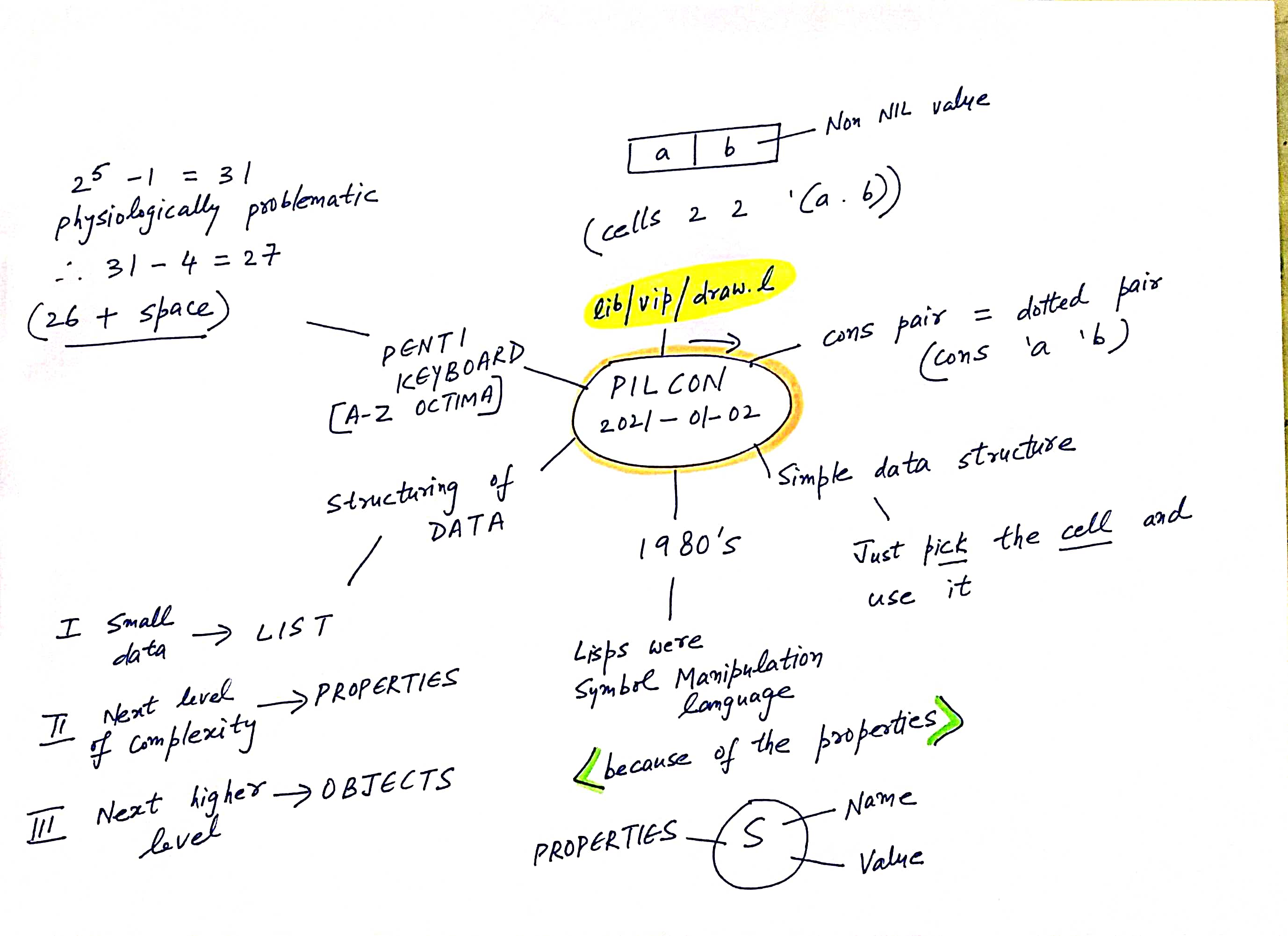 Pilcon 2020-12-05 Chess-1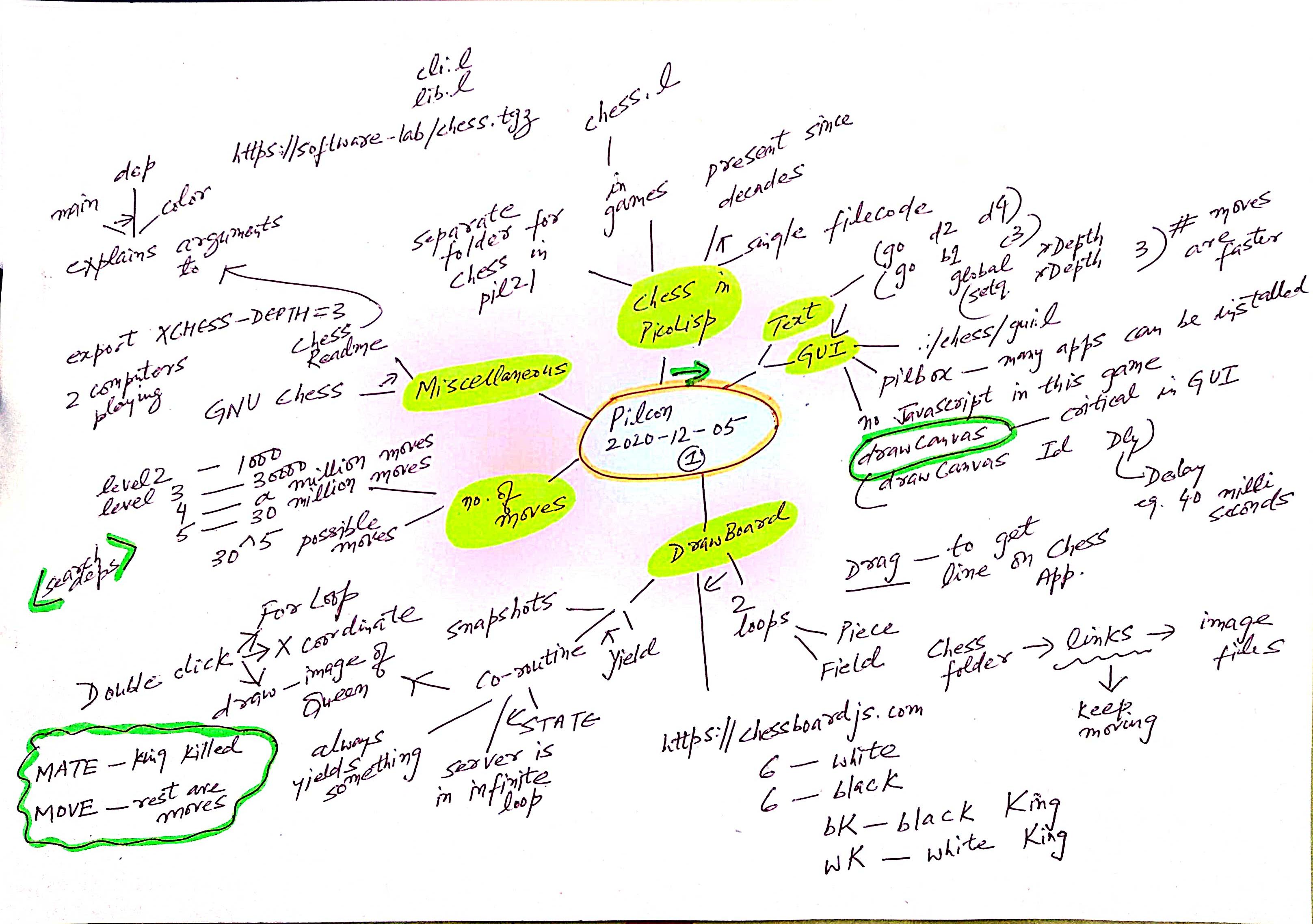 Pilcon 2020-12-05 Chess-2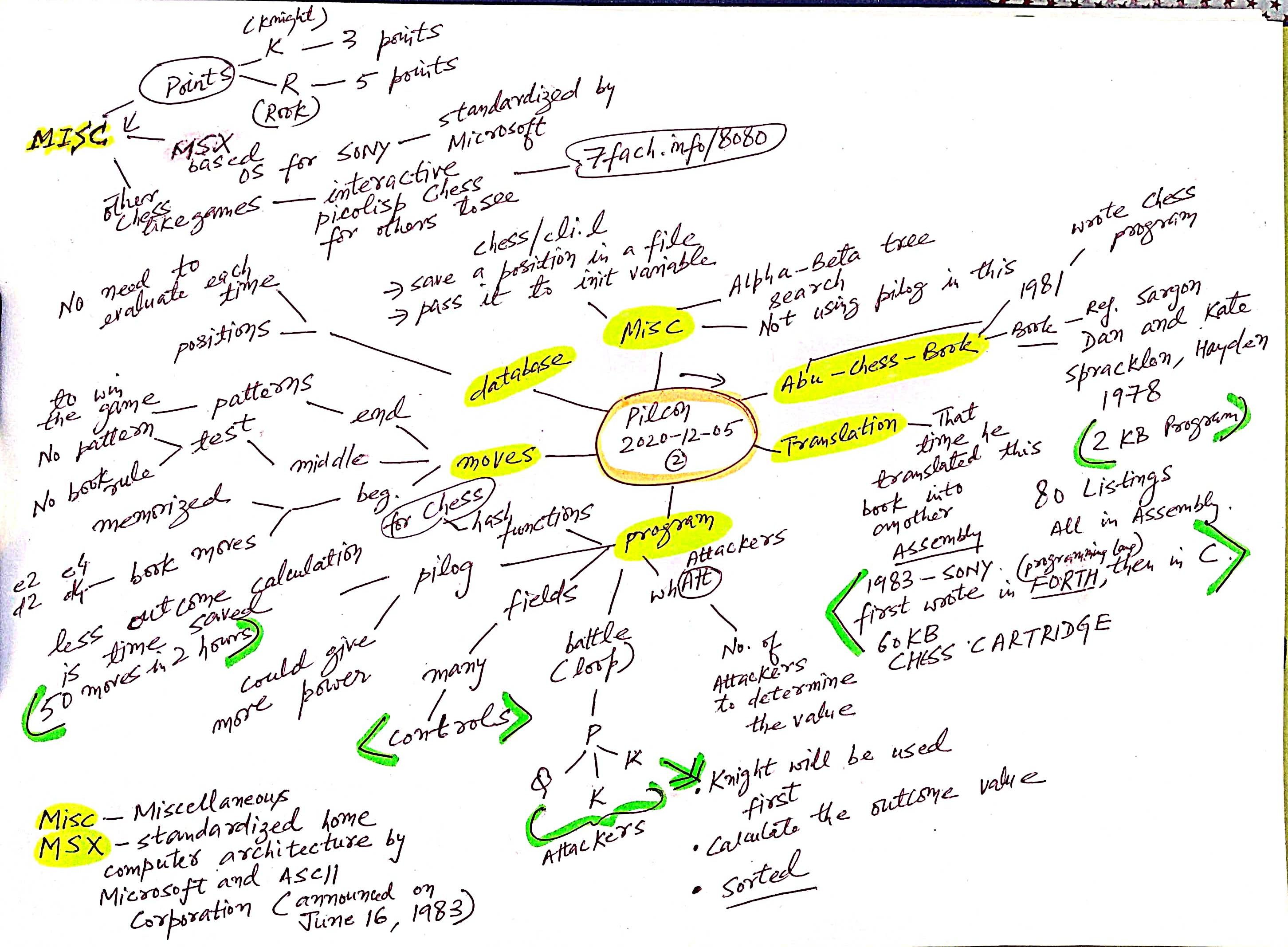 Pilcon 2020-07-03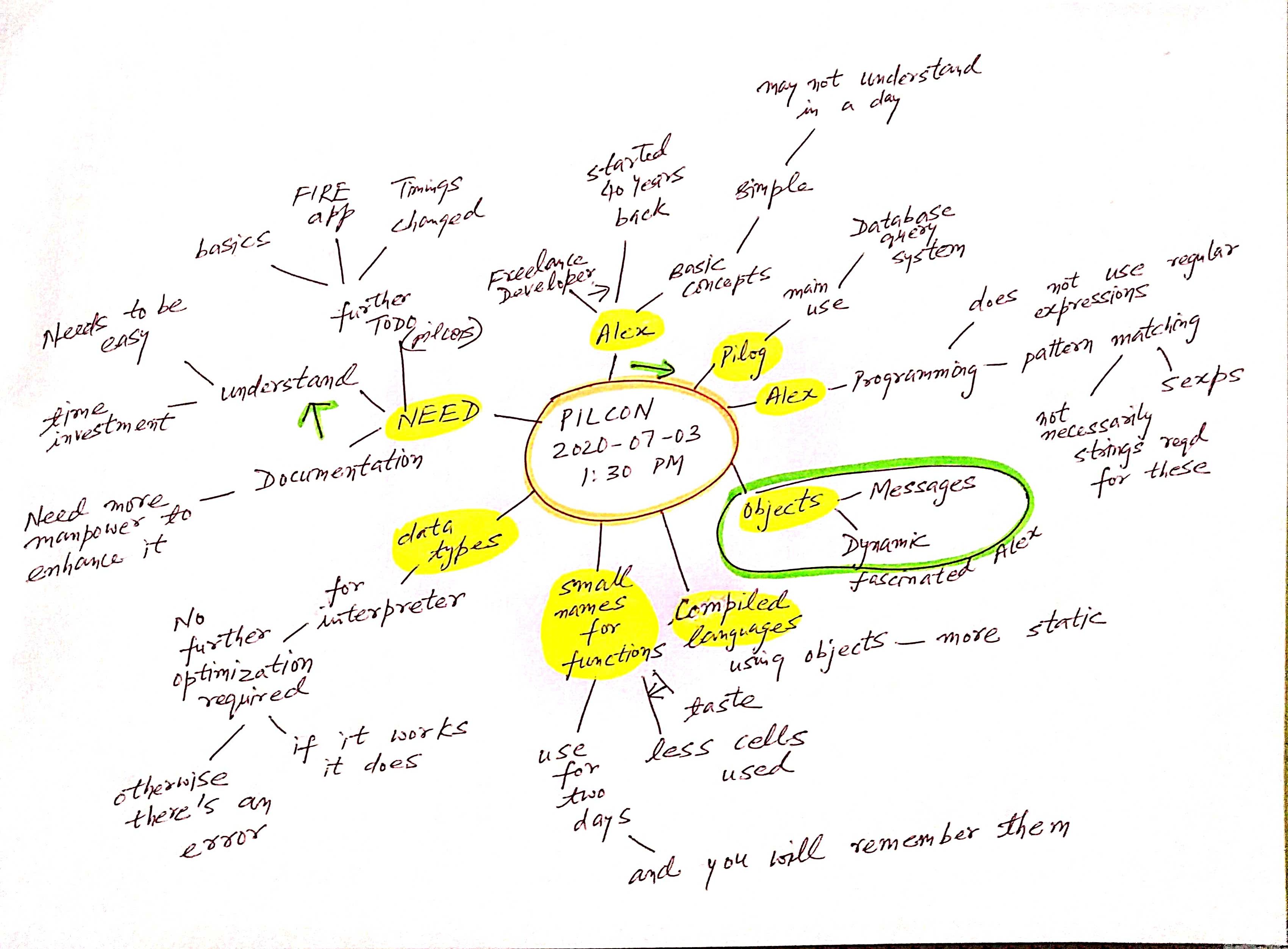 More such mind-maps to follow Pilcons. Thanks for your encouraging feedbacks. Enjoy!
https://picolisp.com/wiki/?pilconmindmaps